News
Ankr Booms By 2,000% To Become The Fastest Growing Infrastructure Company In The Web3 Space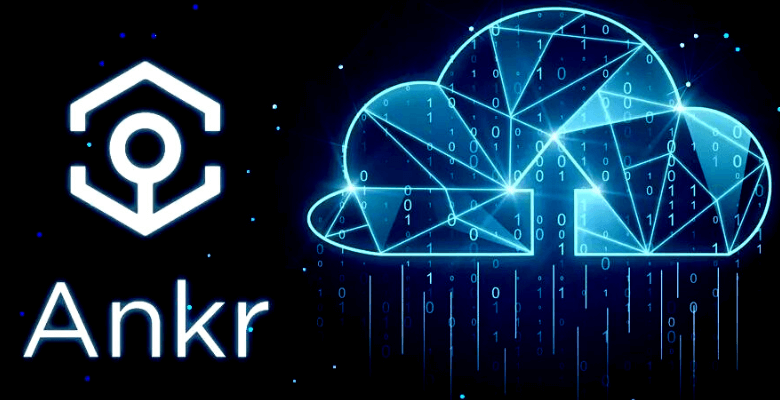 Ankr is a cryptocurrency and a crypto platform that launched in the crypto market in 2017. Chandler Song and Ryan Fang are its co-founders. Ankr is a global platform that aims to equalize the internet by developing a next-generation decentralized internet.
What Exactly Is Ankr?
The Decentralized Finance (Defi) industry is one of the most significant achievements of the crypto world. Developers have established a whole new world using smart contracts, bringing web3 and Metaverse to the mainstream population.
But, while we see Devi's face, we forget that someone is always running the show from behind the scenes. Ankr is one of them.
Decentralized Applications (Dapps), NFTs, virtual worlds, and so much more that have emerged in the web3 ecosystem have benefited greatly from Ankr.
Ankr provides developers with multi-chain tools and access to blockchain nodes as a Web3 infrastructure provider, allowing them to create new Web3 apps and contribute to the much-awaited Metaverse.
Ankr has made it simple for developers at a time when Defi is still young by reducing the complexity and costs of developing infrastructure while simultaneously improving applications through "required" developer tools.
Ankr is now the infrastructure partner of over 50 blockchains, serving over 2 trillion API relay queries per year. It is currently processing approximately 8 billion relay requests every day. Ankr is currently running 15 RPC clients as a leader in the RPC services market (RPC node infrastructure).
Ankr's Growth
Ankr grew by over 2,000 percent in 2021 as a result of the efforts it made, and it plans to expand its industry-leading infrastructure services to become a completely decentralized protocol by the third quarter of 2022.
Ankr stands out from the competition because none of its smart contracts have ever been hacked, providing it the competitive advantage it needs to be a market leader.
Ankr currently processes over $1 billion in crypto transactions every month, serving over 10 million unique users after launching 25,000+ nodes on 50+ blockchains. The company was also in charge of rewriting the Binance Smart Chain for the BNB Chain 2.0 Upgrade, which included Errigan, Archive Node, and BAS upgrades (sidechain scalability).
Ankr will focus on the release and implementation of its decentralized staking technology, Stkr, in the coming months. The protocol also makes extensive use of Ankr, the platform's native token, which is being employed as a payment method.
Also, Ankr, which was trading at $0.03 at the time, was recently wiped out by the crypto crisis, which wiped out over $530 billion in a week. The crashes of LUNA and UST, both of which originated in the Defi space, had a significant influence on sparking the broader market meltdown.
The entire value of DeFi chains decreased from $205.17 billion to slightly over $132 billion in a week.
Terra, which was formerly the world's second-largest DeFi chain behind Ethereum, slipped to sixth place as its TVL plummeted from $30 billion to $414 million as investors withdrew their money as LUNA dropped by 99 percent on the charts.
As a result, rebuilding Terra may require more than just faith, and Ankr could play a key role in bringing more innovative DeFi solutions to the blockchain.
How Can Traders Buy Anker?
Traders can buy Ankr online easily by following the steps outlined above. We've compiled a list of everything you need to know about Ankr investing for your convenience.
eToro is one of the most secure platforms for purchasing Ankr. It is governed by the FCA, ASIC, and CySec. To buy a cryptocurrency on eToro, you must first create an account, and then use any of the platform's payment options, including debit or credit cards, bank transfers, and e-wallets like Paypal.
Ankr was listed on Crypto.com in October 2020, with a spot trading pair of ANKR / USDT and a perpetual futures pair to trade on leverage.
Along with eToro and Crypto.com, Coinbase and Binance are also the available trading options for Ankr.
Explore More: