News
LUNA Investor Knocked To Do Kwon's Door And Was Arrested After Losing $2.4 Million In The Terra Crash
LUNA Investor Arrested For Knocking On Do Kwon's Door After Losing $2.4 Million In Terra Crash
Following the collapse of cryptocurrency terra (LUNA) and stable coin terra USD, a crypto investor was detained after knocking on Do Kwon's home (UST).
LUNA Investor Arrested After Losing $2.4M In Terra Crash
He lost $2.4 million and is now the subject of a South Korean investigation. "I felt like I was going to die" when he lost his riches, he alleged.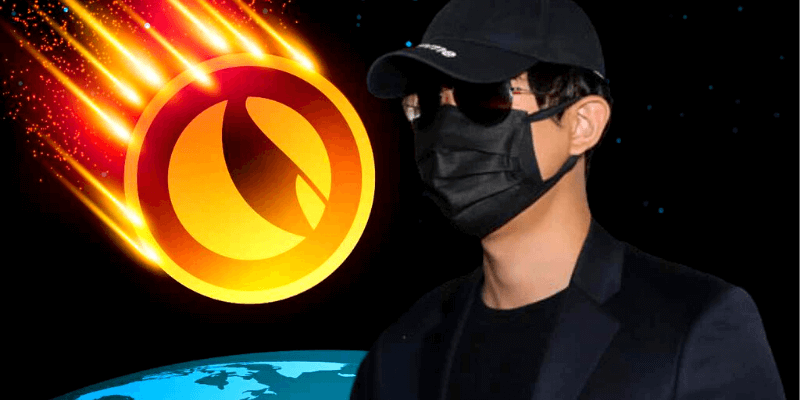 An investor is under investigation for paying a visit to Do Kwon's house. A big number of investors have been wiped out by the collapse of cryptocurrency terra (LUNA) and stable coin terra USD (UST).
One investor approached Kwon Do-Hyung (aka Do Kwon), the CEO of Terraform Labs, the company behind the two cryptocurrencies.
The investor, known as "Chancers," is a Korean social media star who hosts bitcoin-related streams. In the LUNA and UST collapses, he lost roughly 3 billion won ($2.4 million). He told the BBC:
I thought I was going to pass out. Cause In a very short time, I had lost a lot of money. My cryptocurrency was wiped out to the tune of $2.4 million.
When LUNA and UST went into freefall, he expressed his displeasure with Do Kwon's lack of communication. He then looked out Kwon's address in Seoul on the internet.
"I wanted to ask him about his LUNA ambitions," Chancers said. "I was devastated and had to speak with him."
The disgruntled investor drove across his hometown on May 12 and knocked on Kwon's door. He streamed the event live on his YouTube channel, and about 100 people tuned in.
When I rang Kwon's condo doorbell, his wife opened it and said her husband was not there. She also called the cops, but Chancers had already left the building by the time they arrived.
The next day, the investor learned that the police were looking for him. He turned himself into the Seongdong Police Station in Seoul on May 13.
"I surrendered myself to the police station twice," Chancers insisted, adding, "I didn't trespass on Do Kwon's land, but it's prohibited under Korean law to simply walk there and try to communicate." I didn't know."
Chancers told the news outlet that he expects to face a fine as well as a criminal record, both of which might make his life difficult. 'It's quite difficult,' he said.
I lost a lot of money, and the police are now investigating. I started my work as a civil servant in Korea. If I am found guilty in this case, though, I may not be allowed to return to the civil service.'
"The problem is not significant in Korean society," he continued, "but the fact that it has caused a controversy is." "I had to publicly apologize like a sinner." I had no concept of how enormous this was going to get. It's heartbreaking."
Further, JJ Olatunji, also known as KSI, a British YouTuber, and rapper, revealed on Thursday morning that the $2.8 million he put into Do Kwon's shattered cryptocurrency, Terra (LUNA) hit a new low of less than $1,000 in one day.
On Wednesday, the police announced that they had completed their investigation and had referred the case to the prosecution, recommending that he be charged.
Do Kwon claims to have been in Singapore since the beginning of December.
However, he dissolved Terraform Labs Korea and closed the company's Korean headquarters just days before LUNA and UST went bankrupt.
South Korean authorities have launched an emergency investigation following the disintegration of the two coins. This week, Korean authorities requested that the assets of the Luna Foundation Guard be blocked.
Discover More: