News
For $30.5 Million, Dierks Bentley's Whiskey Row Building Has Been Sold
(WSMV) – NASHVILLE, Tenn. A California firm has purchased a popular Lower Broadway tourist destination in Nashville.
Whiskey Row Building Sold for $30.5 Million
Developers confirmed that Brothers Bar & Grill will exit the premises when its lease expires this year.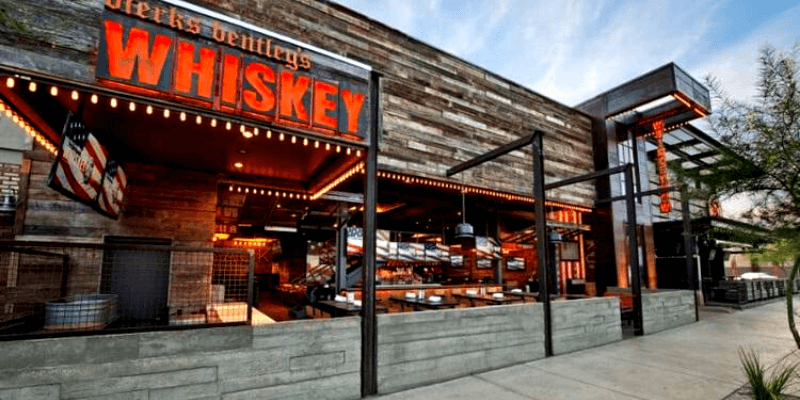 400 Broadway Holding LLC sold the building that houses the popular Honky Tonk, Dierks Bentley's Whiskey Row, for $30.5 million, according to the officials.
The structure was formerly also used to shoot the 2006 season of MTV's "The Real World."
The sale price for the 12,5000 square foot building was believed to be roughly $2,400 per square foot.
The Whiskey Row building is now owned by Stockdale Capital Partners in California, according to Michael Hayes of Nashville-based C.B. Ragland Co.
This isn't the first time a company in downtown Nashville has paid a high price. TC Restaurant Group, which includes Luke Bryan's 32 Bridge Food and Drink, Jason Aldean's, Miranda Lambert's Casa Rosa, and other restaurants, has spent $10 million on a development property on Lower Broadway.
Hayes stated that he has no idea what the new firm has in mind for the iconic Honky Tonk, nor does he know if they would impose comparable tenant responsibilities.
Details About The Deal
1942-1946 Market St in the LoDo/Ballpark Neighborhood of Downtown Denver, CO was sold for $24,000,000 or $1,200/SF by Unique Properties, Inc. / TCN Worldwide, Colorado's experienced, privately held, full-service commercial real estate brokerage organization. At the closing price, the property's income supported a 5.3 percent Cap Rate.
The building was constructed between 1888 and 1895, but in 2021, 1942-1946 Market St, a brand-new state-of-the-art retail bar, restaurant, and entertainment venue, was totally refurbished and reconstructed.
The property, which is situated on 1/4 acre just off the busy intersection of 20th and Market St, is a highly recognizable and well-located asset with close proximity to Coors Field, McGregor Square, Union Station, the RiNo neighborhood, and several of Denver's largest and most popular bars and restaurants. Dierks Bentley's Whiskey Row has a 10-year Absolute NNN lease on the over 20,000 SF retail building.
Over the last two years, the property has undergone extensive renovations, a full musical performance stage with a state-of-the-art AV system throughout the building, several new outdoor spaces, preservation of historical parts of the old structure, and a gorgeous new façade with signage are just a few of the improvements.
Because of the location and the tenant/guarantors, the buyer, a local 1031 exchange investor, was eager to close on this asset. Riot Hospitality Group, the tenant's parent company, is a nationwide hospitality management firm situated in Scottsdale, Arizona.
In places such as Nashville, Chicago, and Scottsdale, the organization is known for inventing and maintaining a variety of distinctive concepts.
"This is a top location, one of the best in the state, with a proven national concept in place as the tenant; it was a win-win scenario for the buyer," said Brett MacDougall in a statement. It's hard to beat a home run like this in Denver's Ballpark Neighborhood."
"While the hospitality business has been in limbo for the past few years, properties like this rarely come up for sale in the heart of Downtown Denver."
Owning an asset of this stature on this street was an enormously exciting investment opportunity as we continue to see people flock to this neighborhood and watch as the hospitality business recovers. The buyer is ecstatic to expand their investment footprint in the city and collaborate with a world-class organization and tenant." MacDougall took notice.
Explore More: