News
The Bitcoin Ponzi Scheme Leaders In South Africa Have Been Forced To Pay Over $291 Million In Damages
Mirror Trading International (MTI), one of South Africa's largest bitcoin Ponzi scams, has been ordered by the scheme's liquidators to repay nearly $291 million to cover the scam's debts.
Destabilizing The Global Financial System
Mirror Trading International is a South African corporation governed by the Consumer Protection Act and created by a group of forex and cryptocurrency veterans and professionals.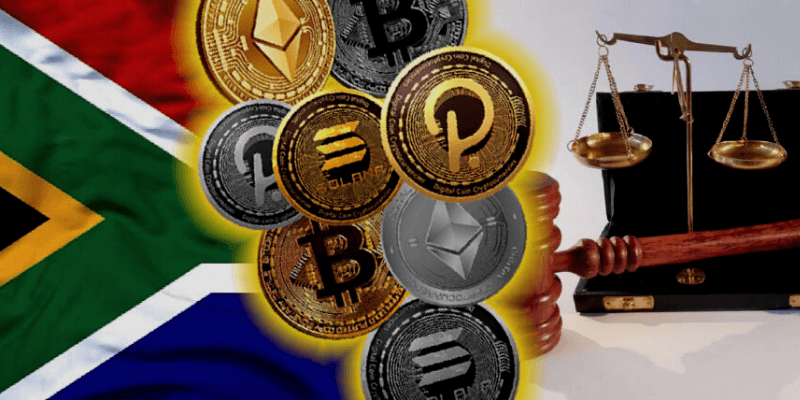 When the Forex market first heard about Bitcoin, it was either uninterested, skeptical, or overtly opposed to this new, revolutionary technology aimed at destabilizing the global financial system.
According to a recent report, Mirror Trading International (MTI) is the greatest cryptocurrency fraud of 2020, with an investigation finding that MTI took in $589 million from over 471,000 deposits.
According to the report, MTI's profit margin is much larger than Forsage and J-enco, the next two biggest scams, both frauds raked in less than $350 million.
What is the Ponzi Scam?
A Ponzi scheme is a type of investment fraud in which money is collected from later investors and returned to earlier investors. This is comparable to a pyramid scam in that both rely on new investors' money to pay back previous investors.
The Ponzi (scheme), like a pyramid scam, produces returns for existing investors by attracting new investors who are promised a high reward with little to no risk.
Both (schemes) rely on the use of funds from new investors to pay off previous backers. Companies that engage in a Ponzi (scheme) devote all of their resources to acquiring new investors.
South Africa Ponzi (Scheme)
Mirror Trading International (MTI), the South African bitcoin Ponzi scheme's liquidators, has issued summonses to eighteen people suspected of being the scheme's masterminds.
According to a report, the liquidators want the named individuals to repay more than $291 million (4,666,077,528 rands) to satisfy the scheme's debts.
The intention to summon the alleged MTI masterminds comes only months after liquidators failed in their attempt to have a South African court declare the online bitcoin trading platform an unlawful enterprise. A slew of late court filings by lawyers representing MTI investors delayed the effort.
Investors were concerned that the liquidators' move would give them too much power, jeopardizing their chances of getting their money back. Following the investors' intervention, a South African judge postponed the hearing until a later date.
What exactly was MTI's Scheme?
MTI was able to entice naïve victims by offering daily returns of 0.5 percent on a steady basis. This rate of return would account for " a 500 percent annual return!"
MTI claimed on its website that "its AI-powered foreign currency trading software" ensured these exceptional returns.
MTI's unrealistic claims, on the other hand, quickly led to accusations of fraud. After regulators in the United States and South Africa seized on the company, MTI leaders initially disputed charges that they were running a multi-level marketing scam.
Nonetheless, rumors emerged of investors failing to withdraw their funds after the Financial Sector Conduct Authority (FSCA) raided the houses of some MTI executives.
As the criticism mounted, CEO Johann Steynberg fled with investor funds. MTI eventually went bankrupt as a result of this.
Almost all algorithmic trading services that promise excessively high profits are scams.
Explore More: